About Shipping Costa Rica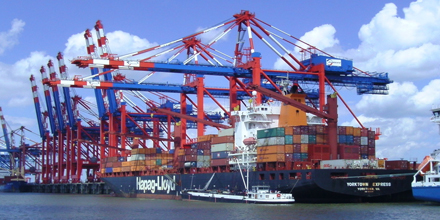 At Shipping Costa Rica our job does not end with just getting your belongings from point A to point B safely and securely.  We know that moving to a foreign country and packing your life in a suitcase is both scary and stressful.
We have been living here in Costa Rica for over 7 years and have a wealth of knowledge to share with you to help you adjust to life in a new place.  Any and all question about moving to Costa Rica will be answered to the best of our abilities and if we do not know the answer we probably know someone that does.
At Shipping Costa Rica, we truly believe that high quality overseas moving and shipping cargo begins with our commitment to deliver the best customer service. We want you to be 100% satisfied with your experience shipping cargo.  Our dedication to provide excellent customer service transporting international cargo has helped us build great relationships with customers, moving professionals, customs agents, freight forwarders, carriers, and many others involved in the sea shipping industry.
We pride ourselves in taking a client under our wing and showing them the way to a new life in Costa Rica. About 60% of people leave Costa Rica during their first year here, usually do to culture shock and frustrations connected to adjusting to life here.  We want you to remain part of our Costa Rica family.
Shipping Costa Rica  considers each individual and potential client as a friend or family member. Our desire is to make the move as problem and stress free as possible. We know how we felt when we were preparing to move to Costa Rica and want to make the transition for you as easy as possible.
Shipping Costa Rica will be there for you each and every step of the way during your relocation. If you're thinking about overseas moving, or are planning to start shipping cargo, you've got enough details to worry about. When you work with us, you can take international cargo off your list of concerns. At Shipping Costa Rica, our friendly and professional shipping team manages all the details of your international cargo so that everything runs perfectly. Our job does not end on delivery, we will be there to answer any questions as you get adjusted to life in Costa Rica.
For most shipping companies customer service and communication is not considered  a top priority.  At Shipping Costa Rica we normally return emails within about an hour or less.  We will be providing our personal cell phone numbers to allow instant access to a live person.  We will keep you updated with any hiccups which can occur so you are kept in the loop.
Benefits of Working with Shipping Costa Rica
Personalized Service; You are a Person and have feelings and needs you are NOT a Number in the System
Available about 15 hours a day, 7 Days a Week to Answer Questions & Give Updates
Thorough understanding of international customs regulations and export procedures
Not Just a Shipping Company, We are Costa Rica Consultants for Your New Life
Honesty is our Policy, If There is a Better Way To Move Certain Items we Will Tell You
Comprehensive import and export services with door to door shipping from your point of origin to your final destination