Costa Rica Shipping – When it comes to shipping boxes into Costa Rica, a vast majority of the clients wish to know the laws that govern the transport industry. Some have had the worst of the experience when shipping commodities into Costa Rica, with most placing the blame on the customs rules. They fail to see the real cause of delivery delays hence likely to miss the alternative delivery methods that could solve the worry.
Packaging Issues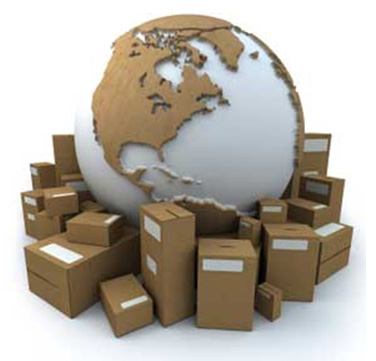 While the local postal system is tasked with package delivery, it might be the cause for missed packages or delayed deliveries. Over time, the postal service has harbored thieves in the name of staffs, which open the gifts and remove valuables from the luggage. Some clients have made claims of partial theft of the items, with others receiving the wrapping without the gifts. In the extreme cases, both the gift and the box did not reach the client. The cases are prevalent for packages that lack tracking, hence the need to buy the most basic tracking at the postal service or a better option – eShipper tracking packages.
Over the last few years, losing your packages at the Costa Rica postal service has become the norm. It helps to track and issue the packages to prevent total loss in case of theft. Consider sending the parcel in a big box, as they might be processed individually. Customs rules lean towards preventing weapons, drugs, illegal products and explosives from entering Costa Rica. The list of illegal products keeps changing hence the need to check before shipping.
To complete the shipping process, you need to fill in all the paperwork by the time of dispatch. The customs department reserves the right to inspect all the parcels, which might compromise the integrity of the wrapping material. Nonetheless, the do so in a random manner and more often for those exceeding $100 or with suspicious appearance. You can only send non-perishable items as perishables might not reach in good condition.
The Custom Taxes
You are liable to pay customs duties if the cargo exceeds the taxable value. The non-taxable amount varies across the countries and is subject to change even when you have shipped the items. In some instances, the recipients have had to go through the extensive process of filling the paperwork, and even pay taxes on receipt. It helps to use parcel delivery services that have local presence to prevent such occurrences.
Shipping Time & Cost Considerations
You probably want to deliver the cargo within the shortest time possible but are likely to spend one to four months before the item gets the recipient. How fast it gets to the destination depends on the paperwork, packaging, customs clearance, cross-border delivery and local distribution. In matters costs, imported goods often fetch higher prices in Costa Rica. The sender ought to factor the costs associated with insurance, packaging, taxes and international shipping.