Shipping Costa Rica specializes in international container shipping from your point of origin to your final destination in Costa Rica.  The service we provide is door to door so you do not have to worry about any part of the shipping logistics when in the process of Costa Rica Relocation..
We are able to provide a range of shipping container sizes to fit all of your international cargo needs.  Whether you are in need of cargo shipping containers with enough space to fit a vehicle, or you need additional space to ship household goods and appliances to and from Costa Rica.
What We Provide for Our Clients:
In depth knowledge of foreign customs regulations and exportation procedures
Experience with international relocation and cargo shipping, which includes transport overseas for vehicles, household belongings, and less than container loads for Costa Rica Relocation
Direct and individualized pick up and delivery of ocean freight, along with door to door service from your point of origin to your final destination in Costa Rica
Referrals to the required agencies for all the necessary customs documentation
A guarantee that correct paperwork remains together with your shipment each step of the way
Need help deciding what shipping container sizes you need? Get your Free Costa Rica Shipping E-Book and Shipping Quote.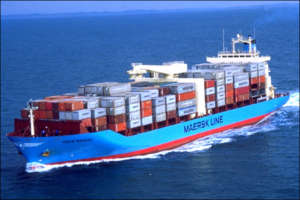 Container Information:
Shipping Container Sizes Include:
20 Foot  – Cargo Shipping Containers
40 Foot  – Standard
40 Foot – High Cube
20 Foot Containers –  hold about 850 to 1,050 cubic feet, which normally large enough to fit a 1 to 2 bedroom household, or one vehicle and a small number of household goods.
40 Foot Containers – hold about 1,850 to 2,200 cubic feet, and are used for moving a 3 to 5 bedroom household, or 1 vehicle and a  1 to 2 bedroom household.
For Container Dimensions and Weight Capacity Click Here.
If you are thinking about Costa Rica Relocation be sure to get a free copy of our shipping guide below that will go through all the aspects of shipping and relocating to the country of Costa Rica.